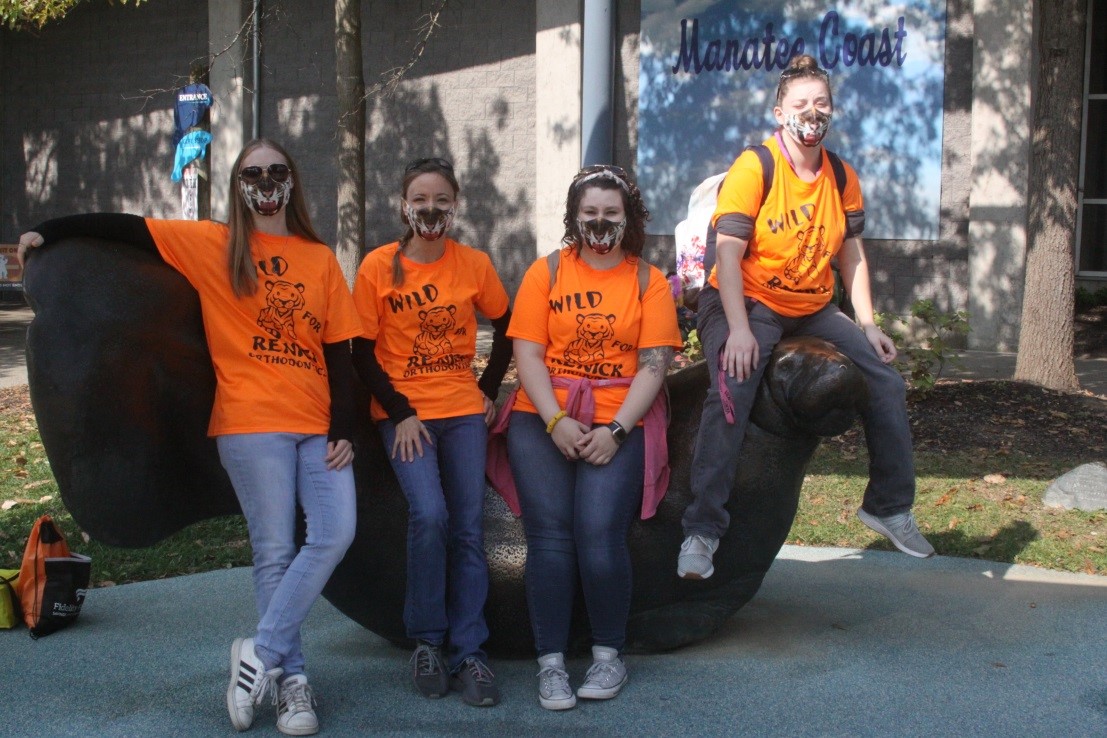 Here at Renick Orthodontics we are proud to have a team of talented, knowledgeable and friendly orthodontic professionals. We love supporting our community by hiring locally, and invite you to check this page periodically to see if we are hiring. Please feel free to give us a call at 740-936-5003 if you have any questions!When applying for a posted position, you will need to email a current resume to us. Please reference the side bar on this page for additional resume information.
PROPER RESUME SUBMISSION
Make sure that your resume has your most up-to-date information, including your current address, phone number, and e-mail address. Note that we contact potential candidates by phone so this will be required for us to contact you about the position.
Provide your recent work history, including the date range of employment. (e.g., My Orthodontist Home, Galena, OH 2017-2020)
Provide your educational information with the dates for each school you attended. (e.g., Big Walnut High School, 1992-1995; Westerville North High School, 2002-2005; Buckeye Valley High School, 2015-2018; Delaware Area Career Center, 2019-2020)
Provide a list of three references and your association with them.
List any qualities you feel would be an asset for this job (e.g., assisted the orthodontist with Invisalign submission; excellent customer service skills, etc.).
For additional assistance in providing a good resume for review, please access the following links:
Our suggestion to you is to NOT use a prefabricated template with wording. You will want to customize it for yourself so that you stand out in a crowd.
LIST OF CURRENT OPENINGS AT RENICK ORTHODONTICS
POSTED 04-18-2021
STATUS: OPEN
Part Time Orthodontic Assistant
At Renick Orthodontics, we are committed to providing quality care to our patients and their families. We are currently seeking a PART TIME clinical chairside assistant to join our orthodontic family. The position is for one to two days a week from 8:30 a.m. – 5:30 p.m. at our Sunbury office location. We are looking for someone who is dependable and reliable and communicates well with children and adults. This highly motivated person should be able to handle a busy daily schedule and work well in a team atmosphere. Responsibilities primarily include working directly with our patients at the chairside, but may include some light front desk work as well. COMPENSATION WILL BE BASED ON EXPERIENCE. Applicants with no experience will be hired at an ENTRY LEVEL pay only! The first six months will be considered a training period. All of our employees will be encouraged to obtain their dental X-ray license. Attention to detail, initiative and the ability to multi-task are important requirements for this job. Due to the PART TIME nature of this position, this is a wonderful opportunity for a stay-at-home parent who wants to reintroduce herself or himself back into the workplace on a part-time basis. Or, if you are looking to supplement another job and the hours work out, this can be a satisfying position. Please send your resume for review and you will be contacted for an interview. We are an EOE. SERIOUS APPLICANTS ONLY PLEASE!! THIS IS NOT A SEASONAL JOB. WE ARE LOOKING FOR SOMEONE LONG TERM. YOU WILL BE EXPECTED TO SIGN A CONTRACT FOR AT LEAST ONE YEAR.
Please send your resume to:
We are proud to provide orthodontic treatment for patients from Sunbury as well as the surrounding areas of Galena, Johnstown, Marengo, Centerburg, Highland, Westerville and Delaware, Ohio. Contact us today if you are interested in joining our team!